Peace Lutheran Church serves in northwest Austin, Cedar Park, Leander and Round Rock. We welcome all people to worship, learn and serve. As a community, we celebrate the love of God and try to emulate the compassion, care and forgiveness of Christ in all we do. When you worship at Peace, there is no 'dress code'. Come as you are! Here you will hear words of love, comfort and challenge, beautiful music and readings from the Bible. We encourage God's children of all ages to worship, learn, and serve together. Kids are welcome here.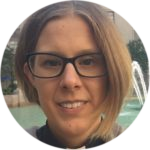 REV. CAROLYN ALBERT DONOVAN
Pastor Carolyn brings a love of meaningful ritual, a passion for justice, and a slightly nerdy sense of humor to her leadership at Peace. Her pronouns are she/her/hers.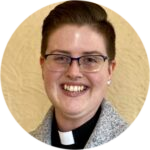 MICAH LOUWAGIE
INTERIM PASTORAL ASSOCIATE
Micah is a recent seminary graduate and is pursuing ordination in the ELCA. They bring a passion for hospitality, a love of music, and a good sense of humor. They enjoy baking sourdough bread, cycling, and singing. Their pronouns are they/them/theirs.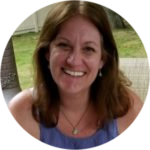 KRISTEN MORROW
Kristen is a high school choir director, private instructor, church musician, organist, and mother of three. Her pronouns are she/her/hers.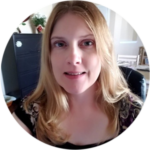 VALERIE WATTS
Valerie is a bookkeeping professional who is knowledgeable, diligent and always cheerful. Her pronouns are she/her/hers.