Every week adults from Peace Lutheran Church gather together to study the Bible, develop friendships, pursue wholeness, and share life experiences. Are you ready to join in? Learn more about a sampling of our groups and classes here, email office@peaceaustin.org to explore what may be your next steps.
Sunday Opportunities
Community Connections meets Sundays at 1:00 pm on Zoom. See the listings below for more about the weekly sessions or email us with any questions.

The Zoom link is published in the weekly email.
Weekday Opportunities
Leveraging White Privilege in Spiritual Communities, a follow up to our Dialogues on Race series, began in October and is continuing

, facilitated Fatima Mann. We meet 6:30 – 8:00 pm on Tuesdays online

. Email us for the link or for more information.
Community Connections Sessions
Church & Fandoms…Communities & Canons

If you are a Trekkie, or participate in the fan communities of others cultural phenomena like Dr. Who, Star Wars, or Twilight & Harry Potter…then you know how serious people can take shows and characters and storylines and their meanings.
In fact, if you are a Christian, you know this already in a different way, right?
And there are fascinating parallels between the two. We will be discussing an episode of Decoder Ring, which delves into a specific controversy within the fan community of the BBC Show Sherlock…to see if looking closely at it might also help us see some things about ourselves more clearly.
You can listen in advance here.
(Content Note: This podcast episode discusses sexuality and specific sexual behaviors, as well as sexual assault, in relationship to the characters of the show and their fans. Please take care of yourself and choose what is right for you in listening.)
---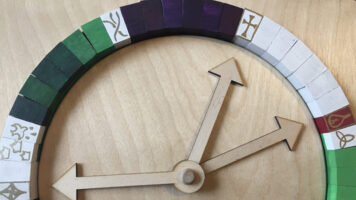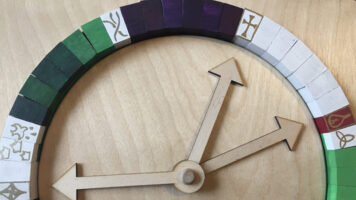 Reflecting on the Church Year: This week our worship planners are gathering to consider the whole new church year that is coming soon. All are invited to join them via zoom for a time of reflection on how the church keep's time, and what times in the church's year are most precious to us. See the link in our weekly newsletter or email us.
---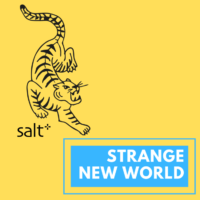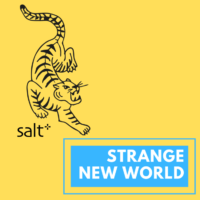 The Bible and Climate Change: We discuss parts one and two of the two-part series from The Salt Project podcast Strange New World, "The Bible and Climate Change" — rethinking scripture from the ground up in the face of the greatest global challenge in human history. In part one, we start with Genesis, and uncover how "climate change" — though it's never mentioned in the Bible — is on virtually every page. In episode two, we explore what Jesus has to do with climate change, zeroing in on his last public teaching, the final words he wants ringing in our ears. Listen to the podcasts here: Episode 1 Episode 2
---