VBS 2021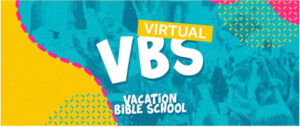 Welcome to Virtual VBS! Peace is in partnership with Holy Cross to bring you a VBS experience that we can all share together online, whether near or far away!
Our theme this year is "Called for such a time as this" and we will be learning about vocation while singing songs, making crafts, sharing games and learning stories from the Bible using Godly Play. Each day will also include a local outing that matches the theme for the day!
Here's a snapshot of the daily themes and stories for this years Vacation Bible School with the videos for each day below!
Monday- Day 1:
"Called through the waters of freedom"
The story of Exodus
Tuesday- Day 2:
"Called for such a time as this"
The story of Esther
Wednesday- Day 3:
"Called to stretch and grow"
The story of Samuel
Thursday- Day 4:
"Called as a precious treasure"
The Parable of the Great Pearl
Friday- Day 5:
"Called by God into siblinghood"
Baptism